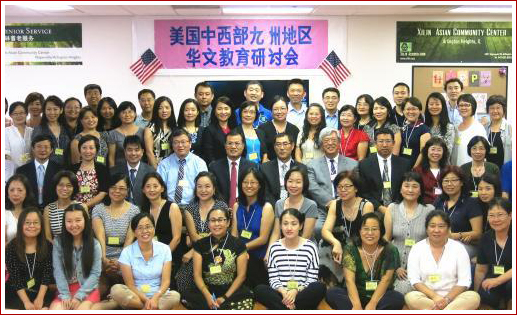 Chinanews.com in New York in September 8, sponsored by the Asian cultural center, the National Association of schools Chinese the first American Midwest Kyushu Chinese education seminar held in Chicago northwest Asian center located in Arlington theelin this weekend.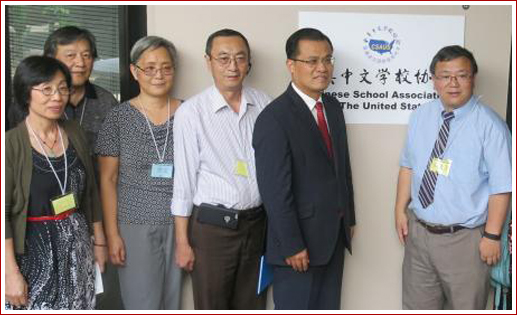 China Consulate General in Chicago consul general Zhao Weiping, the Asian Cultural Center Director Cai Jun Chicago, Chicago City Institute of international relations, the chief executive is Mose, as well as from the United States Colorado, Iowa, Illinois, Indiana, Kansas, Michigan, Minnesota, Missouri, Wisconsin and other nine States nearly one hundred delegates, on the Chinese education in the Midwest the United States in-depth experience sharing and discussion.
  Zhao Weiping pointed out that the Chinese language education in the central and western United States has a long history and has achieved remarkable results. According to incomplete statistics, at present, the midwestern United States has a certain scale of Kyushu, and the number of Chinese language schools taught simplified Chinese has increased to about 50, more than 13 thousand students. Effect of Chinese education in the Midwest to society continues to expand, make a positive contribution to the accumulation of teaching experience and teaching level for overseas Chinese in the United States and the promotion of Chinese education occupies the extremely important position.
  Zhao Weiping stressed that the seminar was held in the United States for the first time regional Chinese language education conference, with pioneering significance. I believe that through the seminar exchanges, attending these Chinese educators will form more consensus on how to further promote the development of Chinese education in the central and western regions, to promote local Chinese education along the standardization, normalization and specialization direction for new progress.
  Cai Jun, director of the Asian cultural center in Chicago said Chinese education overseas is a very hard work, I hope the participants can teach Chinese people with this rare opportunity to speak freely on the improvement of teaching system, improve teaching methods, and make new contributions to the popularization of Chinese culture overseas.
  It is understood that the Chicago City College Professor Lin Rong, language and culture educator Dr. Zhang Dan and other guests to "Chicago City College Chinese teaching introduction", "cloud technology to support and enhance the Chinese education as the theme of the seminar.