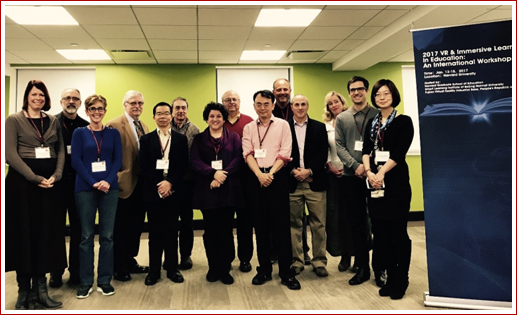 EDT on January 2017 13-15, 2017 VR and immersion education international seminar "held at the Harvard University in the United States, from the United States, Britain, Spain, Germany and more than forty experts in Chinese.
  The meeting held a total of twelve academic articles seminar, experts and scholars participate in the report include (in order of reporting): University of Barcelona professor Slater Mel, Spain Public Boston VR Jeffrey Jacobson, Nicole Kraemer Professor, Dr. Duisburg Essen in Germany at the Florida State University, Professor Shute Valerie, Michael Gardner University of Essex Massachusetts Institute of Technology professor Klopfer Eric Mina Johnson-Glenborg, Professor, Holland University Harvard University Bertrand radeburg de Dr. Schneider, Beijing Normal University professor Zhou Mingquan Institute of intelligent learning (Dr. Nian Zhiying representative) and Liu Dejian and Huang Ronghuai dean. All the articles and related studies have attracted the attention of experts and scholars, and have heated discussions, and the final results will be published in 2017 as one of Spirnger's Computing and Intelligence Smart books.
  This to the United States from Chinese, from Beijing Normal University to the Harvard University, the collision of the Sino US top universities in the seminar spark further indicates that the VR/AR community and lifelong learning in the next few years will become a hot topic in educational circles. I believe this conference will effectively promote international cooperation and development in the field of VR, and jointly promote the role of VR in changing the global education situation.