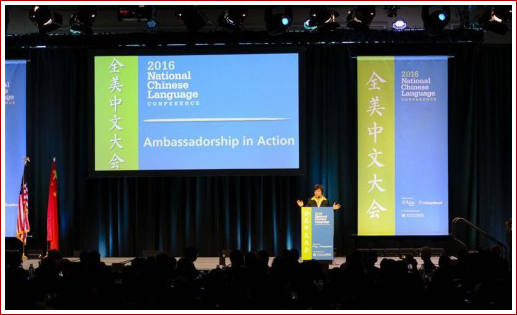 In April 28th, Xu Lin, director general of the Confucius Institute and director of the Hanban Office of China, delivered a speech at the opening ceremony of the 2016 national Chinese Congress in Chicago. The 2016 Chinese Conference opened in the city of Chicago for 28 days, from the United States, Canada and China more than 1300 education officials, school principals, Chinese education experts and teachers at the meeting of Chinese teaching experience.
  Chicago City Vice Mayor Steven Kirk said in a speech at the meeting, about 13 thousand students learning Chinese in Chicago every year, Chinese teaching in the local public school, Confucius college and other institutions has become the Chinese teaching model. He said that learning Chinese and understanding Chinese culture is an important and difficult job. I believe that students who study Chinese will become ambassadors for Chicago to strengthen ties with China in the future.
  The United States Senator Kirk in a congratulatory letter to Congress said in twenty-first Century, the U.S. - China relationship is the most important bilateral relationship, and through the language to enhance the young generation relationship will ensure that the development and prosperity of the relations between the two countries. It is believed that the conference will explore the potential of Chinese language teaching and contribute to strengthening the relationship between the United States and china.