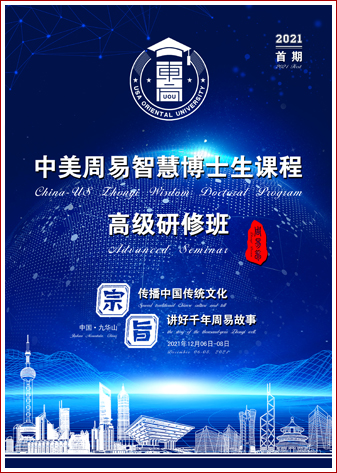 Chinese traditional culture is extensive and profound, with a long history. It is the only civilization in the world that never stops. After thousands of years of vicissitudes, Zhouyi has become the root of Chinese culture and is one of the oldest cultural classics in China. The essence of Zhouyi's rationale has created a wise Chinese philosophy. Zhouyi's moral appeal has nurtured the national spirit of "continuous self-improvement and virtuousness". Its influence transcends national boundaries and spreads the world. It has created many cultural and scientific achievements and is a glorious world civilization. A brilliant page.
  In recent years, Zhouyi has been continuously sought after and liked by political and business celebrities from all walks of life, and universities in many countries have set Zhouyi as a professional compulsory course, etc., in order to promote Chinese culture to the world, promote Zhouyi cultural exchanges, and promote overseas Chinese in the world. Cultural identity and emotional fit. Huaxia 5000 Years Environment Science Research Academy has decided through research to join hands with USA Oriental University, an institution located in California to promote and inherit Chinese traditional culture, to jointly hold the 2021 First in Jiuhua Mountain, China from December 06 to 08, 2021. China-US Zhouyi Wisdom Doctoral Program Advanced Seminar and opening ceremony will be specifically undertaken by Anhui Haole Culture Media Co., Ltd.
  More than 100 Zhouyi experts and business elites will be gathered on site for joint training. Welcome to visit!